About Department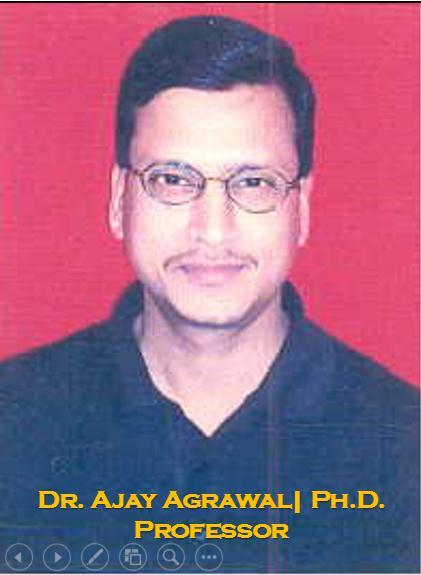 Dr. Ajay
Prof. & Head
Department of Industrial & Production Engineering
College of Technology, G.B.Pant University Agriculture & Technology, Pantnagar offered Production Engineering program at the Bachelor's levels since July 1984 to May 2013. On May 8th, 2013 Department of Industrial & Production Engineering (formerly production engineering) was established with revised courses & addition of new course in UG Program. The curriculum revolves around imparting knowledge of planning, measuring and controlling all activities within the organization, besides designing the production process for a product. The department blends advanced theory and practices required for the development and management of modern industry. The department is rich in resources, including laboratories necessary for the development and nourishment of skills necessary for an engineer working in industrial scenarios. We earnestly emphasize on a healthy and intimate teacher- student relationship so that the true potential of each student is realized and flourished. The department of IPE aims not only to produce efficient engineers, but also well educated conscientious leaders who can contribute to the development of the country through ameliorating our industries. The Department feels proud of achievements of its alumni, who have excelled in various walks of life.
PROGRAMME EDUCATIONAL OBJECTIVES (PEOs)
The Objectives of Bachelor of Engineering in Industrial and Production Engineering Programme are-
PEO-I : Graduate has strong foundation in mathematics, science and engineering fundamentals, necessary to formulate, analyze and solve Industrial Engineering problems.
PEO-II: Graduate can practice Industrial and Production Engineering in the field of manufacturing, materials, fluid systems and engineering management in industrial scenario.
PEO-III: Graduate can foster innovation, invention and entrepreneurship by transforming their ideas to proof-of-concepts for high-tech applications and novel solutions for real life problems.
PEO-IV: Graduate has self study attitude for continuous learning and sufficient training to bear ethical responsibilities in professional carrier.
PEO-V: Graduate pursues higher education, research & development in engineering and management with good communication skills.
Few Accomplishments
Students Working in top Automotive and Software Industry like Ashok Leyland, Tata Motors, ITC, TCS etc.
Students regularly admitted in NITIE Mumbai, known for advance transformative education and industry-inspired research in Industrial Engineering.
Faculty published paper in reputed journals like springer, wiley and Elsevier Science etc.
Alumini are working as IAS, Directors and at Key positions in India & Abroad
Ongoing CRS Project on Welding worth 9.83 Lakhs